---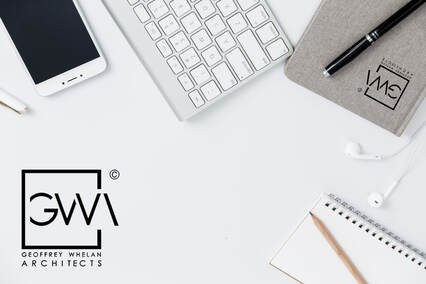 RESIDENTIAL PROJECTS:
ARCHITECTURAL WORK STAGES 1 - 6

​
WORK STAGE 01 : INCEPTION
Visit site, provide general advice to the client,
Discuss scope of service, charges and content of client-architect agreement,
(no charge if project proceeds)
WORK STAGE 02 : SURVEY & INITIAL DESIGN (SKETCH SCHEME)
Work with the client to establish the brief for the project, to include discussion of client wishes as to accommodation, quality, cost and time.
Agree approximate project timescale.
Examine the site and make an initial appraisal of its architectural possibilities.
Prepare CAD survey of site & existing house.
Prepare outline design proposal brochure to respond to clients requirements for the project.
Present the brochure proposal to the client and discuss its implications.
Provide initial advice on project cost.
Advise on the need for specialist consultants.
Review scheme with Planning Authority on client's behalf.
Advise on planning, building and safety and health regulations insofar as these bear on the project.
WORK STAGE 03 : DEVELOPED DESIGN (PLANNING)
Further consider the brief and the site, and based on outline proposal and further discussions with the client, develop the design for the project.
Prepare further sketch drawings to illustrate the developed design if required.
Incorporate statutory requirements of planning, building and safety and health regulations as appropriate to this stage of the project.
Incorporate into the project the work of any specialist consultants if required.
Present the developed proposal to the client and discuss.
Provide further advice on the project cost and timescale.
If Planning Permission is required for the project, make an application.
Prepare planning application incl. all required documentation:
- Preparation of Planning Application Drawings Proposed & Existing
- Site Location Map, Site Plans, Plans, Sections, Elevations,
- Preparation of Planning Application Form.
- Preparation of Site Notice.
- Preparation of Newspaper Advertisement.
- Printing of documentation for lodgement.
Liaise with Local Authority throughout the application process including lodgement of additional information. [if required]
WORK STAGE 04 : DETAILED DESIGN (BUILDING REGULATIONS & SPECIFICATION)
Develop the detail design for the project, including construction details, site works.
Prepare finishes schedule
Prepare fittings and sanitary schedule.
Prepare Specification Document - project technical and quality specifications.
Further incorporate the detail work of any other consultants. i.e: structural engineer.
Further incorporate statutory requirements and any changes as required under a Grant of Planning Permission as appropriate to this stage of the project.
WORK STAGE 05 : TENDER ACTION & CONTRACTS
Advise client on provisions of standard RIAI Forms of Building Contract.
Prepare list of contractors for tendering or negotiating purposes.
Prepare forms of Tender for main and any specialist sub-contractors.
Invite competitive tenders / builders.
Put the project out to Tender - circulate material to selected builders.
4 x selected Contractors / Builders as preferred for cost comparison. (2 Weeks)
Liaise with Contractors / Builders on specification queries.
Report on tenders received and advise client on how to proceed.
WORK STAGE 06 : ON SITE & COMPLETION
Arrange building contract between clients and building contractor.
Site Visits will be carried out periodically to inspect the progress and quality of work and ensure the contractor is fulfilling his obligation to the client.
Modify the design in response to site conditions, if required.
When construction work accords with the contract documents, issue the client with certificates of payment due to the contractor.
Provide additional Construction Details as required by Builder / Design Team.
On client request, issue of 'Architects Instructions' for any additions / deductions from agreed contract.
Issue Certificate of Practical Completion
Stage 5 Final Invoice Issued.
Value the Final Account for the works.
Inspect the work at the end of the building contract defects liability period.
List any defects then requiring remedial work by the contractor and inspect contractors making good of defects.
Issue Final Certificate.
Issue Opinion on Compliance with Planning Permission.
Issue Opinion on Compliance with Building Regulations.
Provide As-Built Architectural Drawings.
COMPLETION.
---
---
---