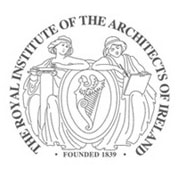 Architects Certificates of Compliance
SKU:
ArchitectsCertificateofComplia
Opinions on Compliance are required for all new build work and for any addition or extension work to an existing property. Opinion on Compliance is an important legal document that certifies the building is in accordance with the planning permission granted and 
Building Regulations
. They represent an essential element of conveyancing documentation and as such Architects adopt a significant liability in relation to the opinion they give.
RIAI members are advised to use the standard forms prepared by 
RIAI 
.
If the original Architect is not available to issue a certificate, an opinion on compliance for planning permission can be issued, if the planning permission file is available from the planning authority and confirmation is possible by comparison with the file and a visual inspection.
Confirmation with 
Building Regulations
 is not as simple, as the building or development has been constructed. Compliance with the Building Regulations could only be confirmed with confidence by opening up and the extent of opening up could be considerable, which in most cases is not viable. Compliance may possibly be confirmed where the original drawings are available for scrutiny and a comparison with the property or structure is possible. Compliance may also be possible for a simple structure.